Advian was founded in early 2019 when a team of experts got frustrated to see how the big words such as AI, big data and advanced analytics were misused for forced sale of consultation hours. Over a year has now passed since the epiphany, and dozens of like-minded top experts have joined the journey.
For us, consensus means that taking the easy road is not our bread and butter. We Advians prefer to do things our way so that our customers can grow and thrive.
What (other than being data-driven and creatively mad 🤖) does it mean to work at Advian? Who better to tell than Advian's team.
We will add more stories here as our team grows.
What is everyday work like at Advian? The team describes with their own words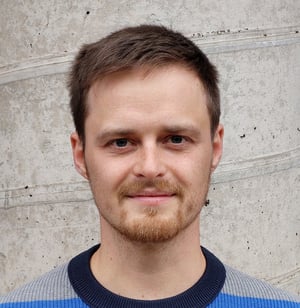 I am Matias Andersson and I work at Advian as a Senior Data Analyst.
My specialties are various data sources and combining them, bringing location intelligence to analytics, and the design and development of data science solutions.
I came to Advian after our CEO Janne contacted me on a sunny summer day, which was also a favorable moment career wise. Before opening the conversation, I had vaguely considered changing my environments and so I ended up moving from an old and stable corporation job to a new, small, and growing place.
My "Best of Advian" list is huge. You may want to contact me if you would like to hear more. 😉 The list includes:
Freedom to do everything, self-direction and investing in employees' well-being. Practical example: I live far from our headquarters, but for Advian that was not a threshold issue. Advian supported me in organizing a remote workstation closer to my home. Advian's work culture also offers considerable freedom in what the employees want to do, with what tools and in which direction one's personal development is lead to. This brings me to my next point…:
... encouraging personal learning and practical support. Time can and should be spent on self-development because employee growth means Advian's growth. This also includes working with colleagues who are in many ways smarter than me.
The progressiveness of the work. Rarely do we have to implement basic solutions according to an existing model, we prefer to search for new solutions with new tools.
Flexibility, transparency, and speed of needed changes in the community.
I try to be a helpful and unhindered co-worker. I also try to invest in a good atmosphere in the office: in the spirit of the company, there must also be enough space for laughter and open and effortless discussion. In other Advians, I value expertise, direct speech, and a willingness to find solutions and help with big and small things.
My two little boys keep me busy, but I also try to find the time to go running, do several ball games and read books. For the latter, of course, an hour and a half commute to Advian's headquarters helps. I also don't resent a relaxing pint every now and then.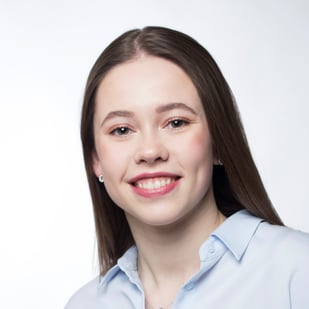 I am Erica Holmqvist and I work at Advian as an HR & Office Coordinator.
I applied to Advian because I wanted to do meaningful work in a different field. I am really organized, and I wanted to utilize that in some way. Advian caught my eye on a job posting website run by a company named Minjon and I knew right away that this role is perfect for me.
The best thing about working at Advian is that I have the chance to learn incredibly much just by doing. Things you don't learn in school. Now, if ever, the saying "learning by doing" has really opened my eyes. I've never had the feeling that I'm left alone figuring out something I don't know much about. The best thing has also been that I am trusted as an employee and I can be my own leader.
As co-worker I am a reliable, efficient, and always reachable. I also appreciate openness in others, and I admire co-workers who radiate motivation. The best job atmosphere consists of encouraging others and doing work wholeheartedly.
During my pastime I like playing sports, training, and baking. I am also a travel enthusiast because I recharge on the road. However, I do not have much free time, as I am studying at Svenska Handelshögskolan.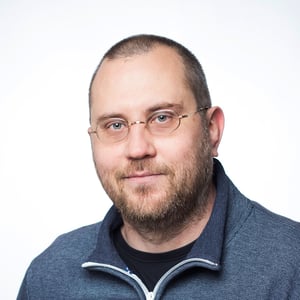 I am Joni Kähärä and I work at Advian as a Technical Specialist.
I ended up in Advian when Samu, who was previously my supervisor, contacted me. He was well aware of the bureaucracy at my work and the heartburn it caused to me and many others. After chatting with other Advians for a while, I got a picture of what kind of a company was being built here. After agreeing on the details, the decision to change employer was easy.
The best thing at Advian is autonomy, both as an individual and as a team. I get to work and develop in areas I'm good at, and at the same time to invest in new things that interest me. I can learn from others and I strive for others to learn something from me. Sometimes on a bad day, it may seem that life would be easier if I was a well-defined part of a big production machinery, but these feelings pass quickly; solving technical problems is fun, administrative problems are not.
As a co-worker I am quick to react to situations, and I will try to help a colleague in need. Sometimes my response is too quick, and this is balanced by the calmer approach of other Advians, which I appreciate.
Hiking in the woods has been for many years my favorite way of relaxing, and I also try to develop my own coding projects, given my mental energy resources. I am also a major consumer of newspapers and Wikipedia (no matter the topic).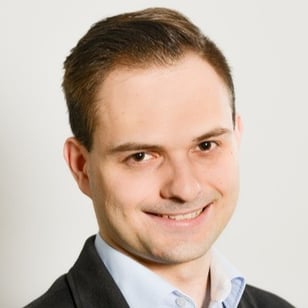 My name is Kamil Figurski.
I'm a (usually witty) Polish guy living in Finland already for a couple of years and not capable of learning Finnish language. 😁 At Advian I perform tasks related to data analysis and data engineering. Background from Mathematics, Geodesy and Cartography. Main tool: FME, some SQL, R and Python.
I ended up working for Advian after Janne, our beloved CEO, hunted me down on LinkedIn and lured with his new business idea. Data analysis and data engineering was really something I wanted to do. In my opinion, the best thing about working at Advian is that there's a lot of freedom/independence and open mindedness as well as flexible working time. 🤗
As a colleague I'm always happy to help (unless you need to carry your new wardrobe to 10th floor without elevator; then most probably I'll be super sick, with twisted ankle and taking care of two little babies at the same time 😉). I also tend to push things through and can be really demanding. My ideal colleague would be smarter than me and patient enough to answer all my detailed and annoying questions. 😇
My favourite free time hobby is travelling. I also enjoy Latin dances, scuba/free diving, and good psychological crime stories.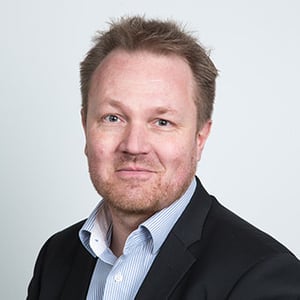 I am Janne Honkonen, an entrepreneur and a business consultant.
My days mainly consist of sales and customer projects. An important part of my job is also to make sure others are fit and capable to do their work.
I ended up founding Advian when I got tired of bureaucracy and the pain of reforms. I wanted to start from scratch and create a company where everyone can develop in their profession, without unnecessary administrative delays. Behind the decision was also the agony of under utilization of data and the opportunity to do really meaningful work. The best thing about working at Advian are the top-class colleagues, as well as the common desire to do things in a new way and challenge traditional ways of working.
As a co-worker I am open and honest - I try to be one among others. I am happy to spar and here I have also learned to ask for help when I need it. Even demanding it when it comes to customers and their challenges. In my colleagues, I value working in accordance with our values: encouraging oneself and others to take on challenges, cooperation and standing behind promises. Of course, I also appreciate their tremendous level of expertise and willingness to develop.
My favorite pastime is sweating in nature and cooking.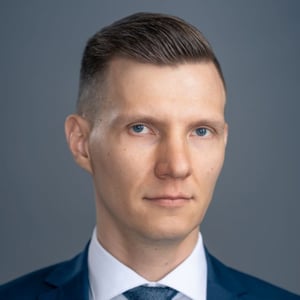 I am Matti Karppanen and I work at Advian as a Data Scientist.
I ended up joining Advian's team when Janne approached me on LinkedIn and after various steps I ended up accepting Advian's job offer.
The best thing about working at Advian is that work runs smoothly in a small and well-organized company with minimal bureaucracy. Advian's atmosphere encourages professional development, and the co-workers here are really nice and competent.
I strive for excellence in my area of expertise, open knowledge sharing, and to be strictly exact in my work but adaptable to any situation. I like to help my co-workers. From my colleagues I hope for professionalism, initiative, and directness.
Outside of work, I like to read in the evenings and attend board game nights with a group of friends.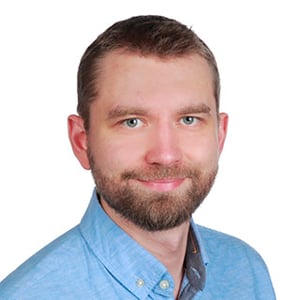 I am Arsi Juote and I work at Advian as a Data Architect.
My work includes wrestling with all kinds of data, such as process pipes, ETL, data warehousing, and analytics solutions.
Prior to Advian, I had a career of almost 10 years in the public sector in various roles in spatial data. At the end of that time, I was looking for a suitable option to change my direction, and Advian offered the perfect place at the right time.
The best thing about working at Advian is solving interesting problems together with customers and having diverse, meaningful work tasks. The work is independent, and the tools and methods can be chosen according to the situation.
As a co-worker I'm honest and happy to spar. I believe in shared responsibility as a team and a "no man left behind" attitude even in an organization with a lot of independent work like Advian. I admire a passionate attitude towards work, which is done with a twinkle in the eye and with a good sense of humour. Competence, humble attitude towards knowledge and the unknown, and high work ethic.
In my free time I enjoy reading, cooking, playing with two dogs and in the summer, I ride a motorcycle. I admit that my own coding and data projects also take time in the evenings.
I am Samu Paajanen and I work at Advian in management consulting and sales roles.
My story at Advian began when I wanted to join in building a new business from scratch, without a corporate load. My dream is a job where things are done a little differently: a truly inspiring and encouraging work environment for professionals.
Advian is an organism that is constantly evolving. We build an organization for self-directed professionals, where no one is left alone with the job. A small and new business does not mean chaos. The best thing about Advian is that we operate systematically but efficiently and sensibly. If a process doesn't work in practice, the process is changed instead of forcing people to work in an inefficient and unmotivated way.
As a co-worker, I strive to be supportive and share information. I get excited about new challenges, and I can get things done. My strengths are extensive expertise and experience in the consulting business.
Personally, I appreciate the straightforwardness of my co-workers, the fact that it is said immediately if something is not working. I also appreciate the hard work and expertise of my colleagues. For example, many of my colleagues know more about machine learning and location data than I will probably ever know myself.
In my pastime, I jog, mostly with my dog, and read when I have time. Last I read Waltar's "Enemies of Mankind."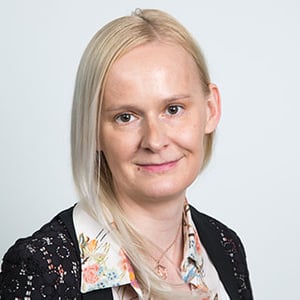 I am Laura Tuomikoski and I work at Advian as a business consultant.
I joined building Advian because I wanted to do something big and important and get rid of the administrative work. Advian was the perfect fit for my skills and responded to my desire to do diverse and meaningful work in a skilled team.
The best thing about working at Advian is that we have sparring buddies and I have the chance to build a great future together in a relaxed environment.
I have been told that as a co-worker I am always happy and positive – no matter the day. I like to spar and challenge with questions. Although I'm an introvert, I think I am one who speaks the most here at Advian. Personally, I especially appreciate openness, honesty, authenticity and, of course, hard skills with a humble attitude.
In my pastime I like doing gymnastics and pole fitness.
Are you our future team member?
Did the stories raise some questions, or did you already recognize your future co-workers?
Great, we look forward to hearing from you!
👉 Submit your open application through our Career Portal. If you have any questions regarding recruitment, you can send them to careers@advian.fi