Remember those children's "connect-the-dots" games, where you draw lines between numbered dots and as a result you get a cool figure? This is how underground cables are still mapped today. Dots are mapped every 5-10 meters apart, but unlike the figures in children's games, the lines are straight and rough and don't represent the reality. The mapped lines can be more than 1 meter off from where the cables really are, when at the same time requirements on the equipment and measurements are on centimetre level.
3D scanning
An alternative approach to mapping individual points is to 3D scan the open underground cable trench when it's being built. By proper documentation and with a precisely mapped underground infrastructure, you can ensure that future construction activity won't accidentally cut the electricity or telecom cables. This approach has until now been expensive, time-consuming, and required highly skilled personnel, and it has only been used in rare applications. Groundhawk uses a 3D scanning technique in a handheld device that is easy and fast to use. The result is a continuous map of the open trench, that follows the cables accurately and continuously in 3D.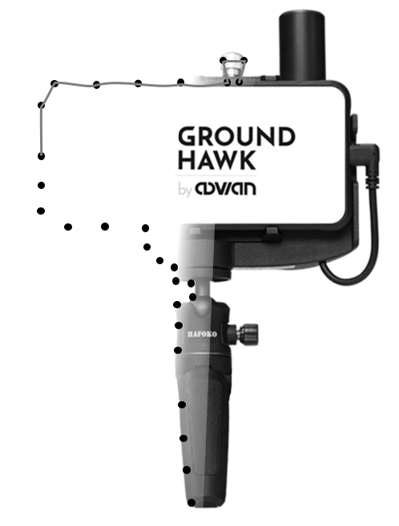 The problem with bad underground cable mapping and accidentally breaking underground cables is larger than one might think. In for example the Netherlands, there are more than 40.000 accidental underground cable cuts in a year. UK reports that the impact of accidental cable and pipe strikes cost 1 200 million GBP per year, and 70 people are seriously injured. For the society, electricity and telecom cuts prevent business in the affected area for hours until fixed. For the worker in the trench, there is a significant risk of major injury or even death.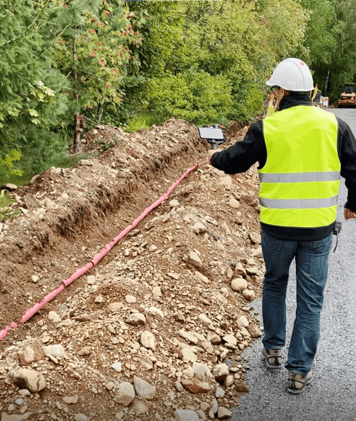 Groundhawk - what and how
The Groundhawk solution is easy to take into use and is designed to be used by the workers in the builder team. The solution provides the same format of cable mapping files as with traditional mapping equipment to ensure compatibility with mapping systems. With a connected solution like Groundhawk, mapping is done in real time, and there are geotagged photos of the open trench and network elements. The real-time transparency creates trust and reduces the need for manual reporting throughout the stakeholders like network operator, prime contractor, and builder team. All parties in the process can be at ease knowing that things are done correctly by seeing how the work is progressing in real time.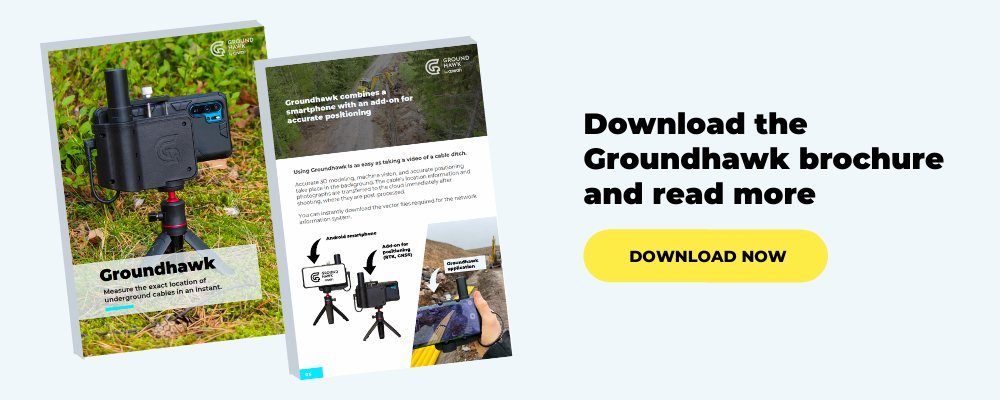 Do you want to talk more or try Groundhawk on-site?
Give me a call or email me! 👇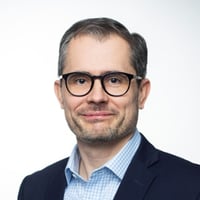 Chris Winquist, Chief Commercial Officer
+358 50 387 8670
christoffer.winquist@advian.fi
You can also book an online meeting with me below.
Topics: Location Intelligence, Advanced Analytics, GeoAI